About Us
We believe that when people feel awesome, they do awesome.

Jessika Jake, PMP, CSM
Co-Founder, Wellness Educator, Speaker

Jade Dadiz
Co-Founder, Somatic Practioner, Instructor
Jessika Jake, PMP, CSM
Co-Founder, Wellness Educator, Speaker
Jessika Jake is an award winning trainer (ASTD and ISPI), an educational writer and instructional designer, with 2 decades of experience distilling complex and dry material into manageable "edutaining" chunks of information for better retention — from teaching Organic Chemistry to Ivy Leaguers, to teaching the I.T. Infrastructure Library to enterprise clients, to instructional designing an online nutrition training program funded by a large NIH grant, to creating her own programs for kidCourses and Emanant Wellness. She's written a handful of books and online programs for the Random House subsidiary Learning Express, and writes on multiple blogs, including a high-traffic self help blog. She's a wellness product creator, namely the creator and co-founder of  RistRoller® the mini foam roller. Her educational and wellness endeavors have gotten her press and kudos on FOX 5 San Diego, Huffington Post, PBS Teachers, and the National Council of Teachers of Mathematics.  In addition to her B.S. in Biochemistry and Masters in Instructional Technology, she's received specialty yoga certifications (Yoga for Cancer Recovery and Yoga for the Desk Worker), gained WELCOA Faculty status, and is a certified Master Coach with Transformation Academy. Also proud of her CSM certification, she takes to heart the SCRUM Alliance values which includes taking a hard stance against overwork, multitasking, and promotes principles like "take worrying about money off the table." Passion and necessity led her to lead wellness training for managers, integrate wellness into company processes, and use it as a factor for performance and employment status (she once fired a manager for overworking the team).  She's worked at startups, small businesses, a Fortune 500 company, large agencies, and a Fortune 100 company… so she's basically seen the good, the bad, and the snugly when it comes to wellness (being "dog friendly" earns companies a bunch of points on the how-well-do-they-do-wellness scale… those snuggles do wonders for your emotional wellness).
Jade brings diverse knowledge and experience to all her endeavors, from teaching corporate Lunch & Learns and fitness classes (on-site yoga and Zumba® at various locations including one of San Diego's top 10 employers) as well as shipboard yoga (that's a very special kind of yoga) while traveling the world, to know proudly helping others heal by using her skills as a Somatic Educator in the tradition of Thomas Hanna. When not being the bright eyed, shining-smile, rep for RistRoller®, you might catch her working on healthy eating projects for the likes of Rubios, Soup Plantation, Farmer Boys, and California Pizza Kitchen.
Our Wellness Services
Individual and group sessions are available, and can be tailored to your needs. We offer:
Somatic Education in the tradition of Thomas Hanna
Workplace Wellness workshops
Our Wellness Products
Foam rolling is a fabulous way to relax and undo the stresses on our bodies that manifest as knots, tight spots, and soreness. Additionally, foam rolling can help prevent the aches that come along with repetitive use. Simply "roll away" any tight spots — we often find ones we didn't even know we had. Foam rolling has been around for decades and now the big news in foam rolling is mini — our PATENT PENDING RistRoller® to be precise. Bulk orders are available for corporate wellness initiatives as well as singles, two-packs and three-packs.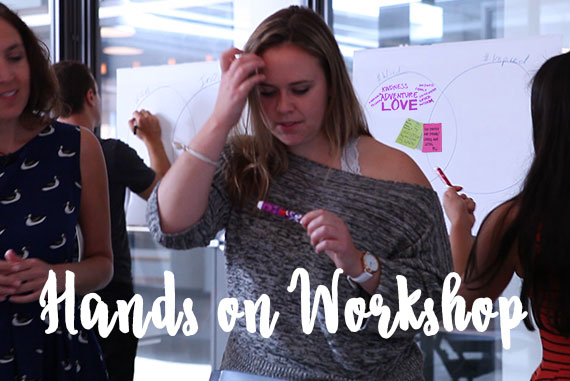 Our Wellness Workshop Kits
We are now making our wellness workshops available online as Workshop Kits. You can follow our format, or switch things up a little. These kits are available online and have everything you need to run a successful workshop!