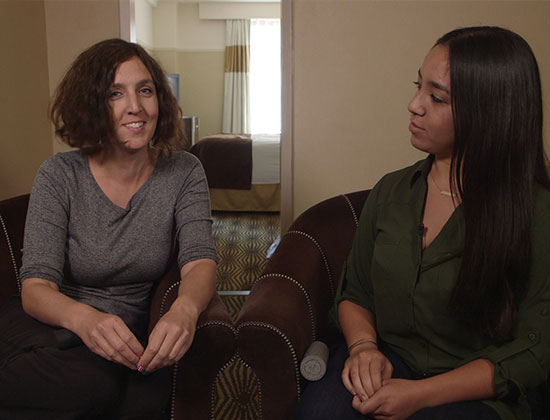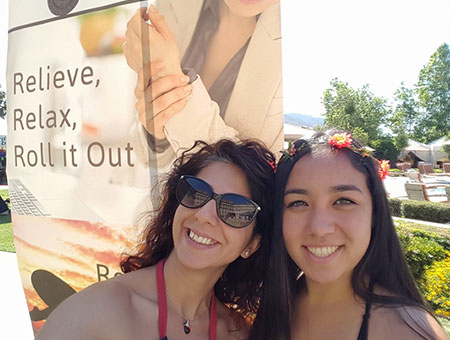 Great to Meet You!
Hi, we're Jes & Jade, a mother daughter duo living in San Diego. We have both been involved in wellness all of our lives; from Jade's experience teaching corporate Lunch & Learns and fitness classes (on-site yoga and Zumba®  at various locations including one of San Diego's top 10 employers) as well as shipboard yoga (that's a very special kind of yoga) while traveling the world...  to Jessika's experience as a pre-med science instructor and instructional designer in the health & wellness space, including work funded by a NIH grant.
Together we created the RistRoller® and started Emanant Wellness, with a mission to help everyone feel awesome and do awesome. Our active credentials and certifications include: WELCOA certifications & WELCOA Faculty status, Project Management Professional (PMP), CPD certified for Cognitive Behavioral Therapy (CBT), Transformation Academy certified Master Coach,  ScrumMaster (CSM), Yoga for Cancer Recovery, and Yoga for Technology Workers.
Member: Wellness Council of America, American College of Lifestyle Medicine, and SCRUM Alliance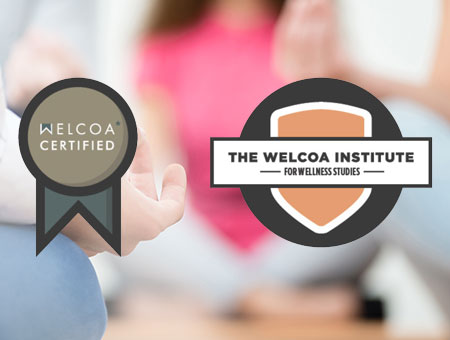 Our Wellness Services
Individual and group sessions are available, and can be tailored to your needs. We offer:
Workplace Wellness Consulting: Creating results-oriented workplace wellness plans (WELCOA Certified)
Workshops: Foam Rolling Basics, Office Stretch, & Sitting is the New Smoking?
Our Wellness Products
Foam rolling is a fabulous way to relax and undo the stresses on our bodies that manifest as knots, tight spots, and soreness. Additionally, foam rolling can help prevent the aches that come along with repetitive use. Simply "roll away" any tight spots — we often find ones we didn't even know we had. Foam rolling has been around for decades and now the big news in foam rolling is mini — our PATENT PENDING RistRoller® to be precise. Bulk orders are available for corporate wellness initiatives as well as singles, two-packs and three-packs.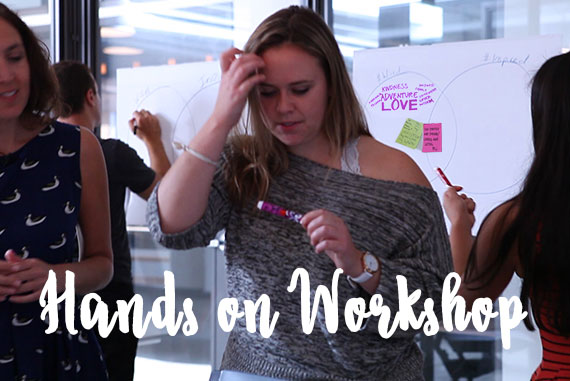 Our Wellness Workshop Kits
We are now making our wellness workshops available online as Workshop Kits. You can follow our format, or switch things up a little. These kits are available online and have everything you need to run a successful workshop!