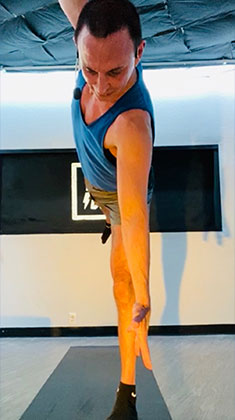 Join in to enjoy Andre's famous yoga flows, inspiration, and captivating, loving energy… right in your own home. This is a monthly subscription to a growing repository of Andre's classes. Subscribe now to get access to the first 4 video flows
(approx 50-60min each)
and you will be emailed each time a new flow is added!
Billing is monthly! Get EARLY BIRD access to this course, ONLY $19.99/mo. Lock in this great price!
BONUS: 5 Andre Anywhere MP3's that you can download and take with you!
The plan: As this starts off, we will post approximately 1-2 new video flows a week. The pace may be adjusted or capped as time goes on. Watch this priceless repository of Andre's magic grow, and enjoy for as long as you are subscribed! You can cancel at any time. Just be sure to do it at least a day before your next billing date.
Buy Now