6 Day Challenge:
Me On Purpose!
An Online Course for Exploring Purpose
Selfcare Jumpstart: The Amazing Benefits of Connecting with Purpose
Explore your sense of purpose & you could reap the benefits, among which are:
longer life (adds 7 years to your life expectancy)
healthier heart & brain
improved relationships
enhanced dedication to all aspects of your selfcare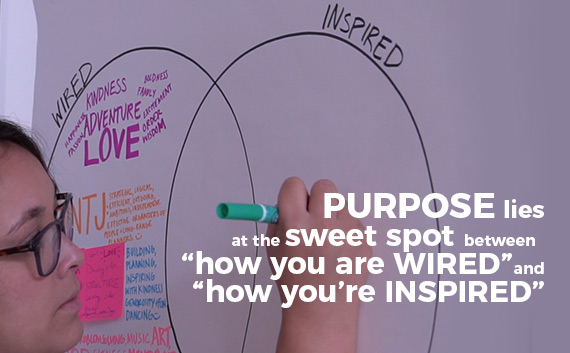 Use Code YESANDYES for FREE Access
We have a SPECIAL OFFER for YESANDYES readers: Get 100% off this February!
What Does This Challenge Entail?
Take an easy moment out of your day, for 6 DAYS, to watch a short video & then answer some fun questions about yourself on your daily worksheet.
You'll also be building your "Wired & Inspired" Venn Diagram. That's because your sense of purpose lives at the intersection of How You Are Wired and How You're Inspired!
I Say YES! Let's Do This!

It's totally fun, quick (& painless), and very hands on. Use coupon code YESANDYES to take this course for free!
Start on Purpose
We also make this experience a stress-free zone. We are not "finding our life's purpose" we are "exploring" purpose and "connecting" with purpose. With the stress off, there is fun to be had, and dots to be connected. So go, go...
When you check out, use the code YESANDYES to take this course for free.
Do you accept this 6 day challenge?
Challenge Accepted!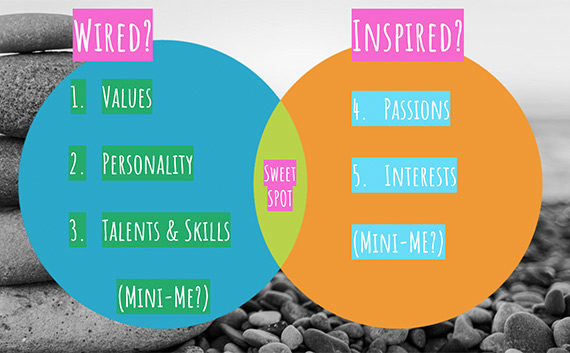 Course by Jessika Jake, Welcoa Faculty
Co-Founder of Emanant Wellness
Jessika Jake is a certified wellness practitioner who believes that when people feel awesome, they get on out there and do awesome. So get out there ye awesome people, show up, shine, and selfcare!